We offer Cognitive Behavioral Therapy (CBT) to:
Adults
Young Adults
Adolescents
Children over 7 and their parents
Couples
LGBT clients
Services We Offer:
Teletherapy
Assessments and Evaluations
Individual Psychotherapy
Couples Therapy
Parent Coaching
Collaboration with Treatment Professionals
Consultation to Individuals, Schools, Businesses & Agencies
Clinical Supervision & Training
Fitness For Duty and Back-to-Work Evaluations
Who We Are
Cognitive Therapy & Consultation, LLC Is an Independent Cognitive Behavioral Therapy Practice
A Message from Dr. Sue
By founding Cognitive Therapy & Consultation, LLC, my goal was to create a practice that focused on the strengths of the client while offering a powerful therapeutic approach to treatment. Our practice is devoted to helping clients reduce their distress while rendering compassionate, discrete and expert care in a comfortable private setting.
Our practice is devoted to helping clients reduce their distress while rendering compassionate, discrete and expert care in a comfortable private setting.
We are an independent psychology practice specializing in the delivery of Cognitive Behavioral Therapy.
As the founder of CTC, LLC I can assure you will be seen by a licensed, fully trained and experienced psychologist. We are currently licensed in NJ, PA and VA

As an independent practice we can assure that our accountability is to you.
Practice Focus
Our practice focuses on Cognitive Behavioral Therapy (CBT) and incorporates the third generation of CBT methods such as Mindfulness practices and principles employing CBT for Resilience.
We are proud to be among the first practices that introduced CBT to our area and welcome the increasing interest in this treatment method as its applicability has been expanded and shown to be effective in treating several additional medical conditions.
Practice Philosophy
We believe in Collaboration & Consultation
The practice is named Cognitive Therapy & Consultation because first and foremost we believe that Cognitive Therapy is an effective, efficient and empirically validated method for treating Anxiety, Mood Disorders and related conditions.
Second, our treatment practice encompasses ongoing collaboration with you throughout the treatment process. Reciprocal feedback is fundamental to the therapeutic process.
Additionally, with your permission, consultation and collaboration with other treatment professionals in your life can be offered in order to focus our respective expertise in helping to improve how you are feeling and functioning.
In short, we are readily available to confer with your internist, pediatrician, psychiatrist or your children's guidance counselor, teacher or clergy if you desire.
We also work collaboratively with several psychiatrists and are also co-located with local area experts should you decide on medication as an adjunct to treatment. Additionally, we often work in partnership with primary care physicians and pediatricians who elect to manage their patient's medication.
In summary, the CBT treatment method empowers clients to improve how they are feeling by providing new skills for identifying, evaluating and modifying unhealthy "automatic thoughts" and subsequently changing the resulting behavior. It is a present-focused and collaborative model of therapy.
Our History – How it Began
In 1992, after attending the annual convention of the Association for Behavioral and Cognitive Therapy, then known as the Association for the Advancement of Behavioral Therapies (AABT), I was drawn to the Cognitive Therapy treatment process because of its proven effectiveness and its efficiency. Like many therapists in the 1990's, I had originally been trained in a psychodynamic approach to treatment. Having observed the power of CBT treatment, I embarked on a course of study that would ultimately take me to the Beck Institute in Philadelphia where my knowledge and practice skills were enhanced and refined.
---
About Us – We Are CBT Psychologists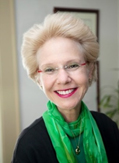 Dr. Sue Schonberg
A widely respected CBT specialist, Dr. Schonberg has presented numerous Continuing Education seminars. Most recently she delivered an international webinar on "CBT for Prolonged Grief," sponsored by the Beck Institute for Cognitive Behavior Therapy.
She has also  presented to Overlook Medical Center's Department of Psychiatry as well as the Family Medicine's Residency Training Program. Topics have included:  "CBT and Fear of Cancer Recurrence," "2 Lesser Known Types of OCD: Olfactory Reference Syndrome & Misophonia," " CBT for Chronic Pain," "CBT & Post-Concussion Syndrome" and "CBT for Social Anxiety."  Additionally she has presented for Saint Barnabas Medical Center on "CBT for Chronic Illness."

Hospital Affiliations
Staff privileges at all 3 area hospitals:
Atlantic Health System's Overlook Medical Center and Morristown Medical Center
Saint Barnabas Medical Center
Dr. Schonberg's Credentials
Licensed Clinical Psychologist in NJ, PA and VA
Board Certified in Cognitive and Behavioral Psychology by the American Board of Professional Psychology (ABPP)
Beck Institute CBT Certified Clinician (BICBT-CC)
Faculty Member and Supervisor, Beck Institute for Cognitive Behavior Therapy
Diplomate in Cognitive Therapy & Certified Trainer/Consultant, Academy of Cognitive Therapy (ACT)
Graduate, Obsessive Compulsive Foundation Behavioral Therapy Training Institute
Supervises doctoral students at Rutgers Graduate School of Applied and Professional Psychology (GSAPP)
Certified Employee Assistance Professional (CEAP)
Ph.D. Clinical Psychology, M.S. Clinical School Psychology, B.A. Psychology
Experience and Background
Prior to establishing Cognitive Therapy & Consultation, LLC in 2007
Psychologist, Integrated Behavioral Care, multi-disciplinary mental health private practice in Summit, NJ (2001-2007)
Du Pont Employee Assistance Consultant, Certified Employee Assistance Professional (CEAP)
Psychologist, College Counseling Centers: Drew University, St. Elizabeth's College
Special Education Teacher, NYC's public school system
Professional Memberships

Academy of Cognitive Therapy
American Psychological Association
NJ Psychological Association
Anxiety and Depressive Disorders Association
Association for Behavioral and Cognitive Therapies
NJ IOCD-Affiliate & International OCD Foundation
Employee Assistance Professionals Association
International Association for Cognitive Psychotherapy (IACP)





---
Proudly announcing the availability of Dr. DiDomenico
Several years ago, I was privileged to have Dr. Doreen DiDomenico join CTC, LLC. Dr. DiDomenico has special expertise in treating children and adolescents as well as adults.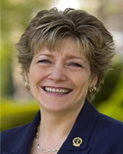 Dr. Doreen DiDomenico, Ph.D., BCBA
Dr. DiDomenico is a NJ licensed psychologist with more than 20 years of experience and a Board Certified Behavioral Analyst.

Consultant to New Providence School System
Rutgers Anxiety Disorders Clinic, Former Acting Director & Director of the Child and Adolescent Program
Provided assessment, psychotherapy, and consultation.
Provided clinical supervision to doctoral students.
Dr. DiDomenico frequently presented at professional conferences and trainings on subjects related to stress, anxiety and developmental disabilities in children and adolescents.
Affiliations
Association for Behavioral and Cognitive Therapies (ABCT)
NJ Association for Cognitive Behavioral Therapists (NJ-ACT)
International OCD Foundation
American Psychological Association (APA)
NJ Psychological Association (NJPA)
American Association on Intellectual and Developmental Disabilities (AAIDD)
Autism-NJ